NAR Quadrennial Code of Ethics Training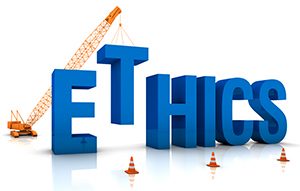 Members are required to take 2.5 hours of Code of Ethics training every two years. The current cycle ends December 31, 2018. Online COE training is available at no-charge. Find out more.
NAR Center for REALTOR® Development offers CE, Certification, Designation Courses and more.
Continuing Education classes available through the Elkhart County Board of REALTORS® online school. Classes cover Managing Brokers, Brokers, Appraisers,…. Browse the online content.
Indiana / Real-Estate / Continuing Education
Michigan / Real-Estate / Sales-Pre- License
Michigan / Real-Estate / Broker-Pre- License
Michigan / Real-Estate/ Continuing Education
Code of Ethics Enforcement Process
Associations of REALTORS® are responsible for enforcing the REALTORS® Code of Ethics. The Code of Ethics imposes duties above those imposed by law or regulation to real estate professionals who choose to become REALTORS®.
Many difficulties arising from a real estate transaction result from misunderstanding, miscommunication, or lack of adequate communication.  We recommend contacting the Managing Broker of the firm to discuss the situation. Open, constructive discussion often resolves questions or differences, eliminating the need for further action.
To File a Complaint
To File an Ethics Complaint – Print the packet from the links below or contact the Elkhart County Board of Realtors for assistance at 574-875-3283.
The complainant will be asked to
Write a letter describing the situation
Include documents pertaining to situation
Complete Form E#1
Attend hearing
Send the completed complaint form and all accompanying documents to:
Indiana Association of REALTORS®,
Attn: Laura Sallie, Professional Standards Administrator
800 East 86th Avenue
Merrillville, Indiana 46410
Ethics Complaint Filing Documents